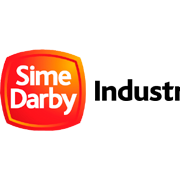 SIME DARBY INDUSTRIAL SDN BHD
Sime Darby's Industrial Division is one of the five core divisions of the Sime Darby Group, a Malaysia-based diversified multinational with interests in plantation, property, industrial, motors and energy & utilities.
Sime Darby Industrial Division is world's third largest Caterpillar dealer, with Caterpillar dealerships across more than 140 branches in 10 countries throughout the Asia Pacific region.

As a business entity, Sime Darby Industrial is capable of offering a comprehensive variety of equipment and services, from sales of new machines, engines or used equipment to rental and providing the full range of product support and financing services.



Tractors Malaysia Branch






Sime Darby Industrial Sdn.Bhd. operates the Caterpillar heavy equipment business under the Tractors Malaysia dealership a leading brand for marketing of premium heavy equipment in Malaysia. Its partnership with Caterpillar, one of the world's leading brands, goes back more than 80 years. Tractors Malaysia is the exclusive distributor of Caterpillar products and services in Malaysia and Brunei.

In addition to Caterpillar, Sime Darby Industrial Sdn. Bhd., also distributes leading brands like Case New Holland and Kubota agricultural tractors, Terberg terminal tractors, Jacobsen turf care equipment, GE PII Pipeline Solutions, Perkins engines and Omega container handlers.

Customers can tap on the knowledge and experience of Tractors Malaysia branches across a nationwide network of 23 branches, and six depots and seven Cat Rental stores. Its leadership position today is the result of a highly customer-focused tradition of delivering quality products and after sales support.